The impactful investments
Our impactful Investors have unlocked funding of over Rs 21 crores over the years to take the e-patashale program to underserved schools under several partnerships and initiatives. CLT's operations deliver the program over 3000 access points that have benefited nearly 1 million students. The commitment of our partners and the perseverance of the team has made this journey successful so far. We raise a toast of gratitude to all of them.


Evolution of product
Few milestones
Powered by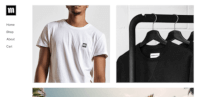 Create your own unique website with customizable templates.